Real Estate & Procurement
Real estate law has become increasingly dynamic in recent years. The market is constantly evolving and demands new solutions, making real estate law a particularly challenging area of law. Whether it concerns buying, renting or building; legislation, jurisprudence and prac-tice are in a constant state of evolution. When those subjects come together, such as in project development, specialist knowledge and creative thinking are indispensable. Land management boards, commercial landlords, developers and contractors, corporations and end users all have their own visions and unique interests when it comes to real estate trans-actions. The lawyers in our Real Estate & Procurement team understand this and advise and litigate on an extensive range of real estate topics.

Procurement law has also become increasingly relevant at both national and international level. Mandatory tendering procedures are commonplace in real estate and other sectors, such as (temporary) employment, the energy and waste sectors, education, healthcare and IT. These procedures are characterized by extremely detailed and formal regulations. Our specialists assist both contracting authorities and tenderers during all stages of a tender.
Our team & approach
The specialists from our Real Estate & Procurement team are valued and trusted by clients for their expert knowledge and their creative thinking. Procedural experience is essential when litigating in property law and procurement law. Our experience counts when bringing disputes to a successful conclusion and also making solid and effective contracts to prevent future legal disputes. Decades of (litigation) experience shows that we demonstrate unrivalled knowledge of relevant matters as well as a comprehensive familiarity with the market in which our clients operate. This ensures that we resolve matters quickly and decisively.
Expertise
Rent
We regularly advise on which tenancy laws are applicable, as well as on other related topics such as defects, rental prices and lease termination. Alongside this, our lawyers are also frequently involved with emerging rental topics such as sustainability, option and pre-emptive rights, and sale and leaseback arrangements. We advise and litigate for large (listed) companies, as well as for small real estate investors, government institutions, private individuals and housing corporations.
Sale and purchase
We offer cutting-edge insights into how legislation and agreements are influenced by contractual and property law. Our lawyers have the forethought to plan for future scenarios as rules and circumstances evolve. A special area of expertise is the rights relating to mortgages, which are increasingly used by parties other than just banks.
Leasehold
We advise and litigate on leasehold and building rights for both leaseholders and land-owners, including many governments and land management boards. We also guide developers in how leasehold or building rights can be navigated when delivering on proposed projects.
Apartment law
Apartment law is a uniquely challenging area for both large and small residents' associations. In new real estate projects, division in apartment rights is still widely used as a means of realizing plans. Our specialists often assist developers, corporations and municipalities in this area.
Construction
We offer guidance in various construction projects in ground, road and waterworks engi-neering, as well as utilities and residential construction. Our specialists give expert advice concerning the details of commonplace conditions such as the AVA, UAV, RAW, UAV-GC, DNR and Stabu. We are familiar with the conditions of insurance funds that provide guarantees for the completion of new homes by project developers. We also act as a sparring partner during the delivery of various projects in the field of sustainable energy, including wind and solar parks as well as urban heating. Our lawyers also regularly assist clients in legal proceedings, both in the ordinary courts as well as the Arbitration Board for the Construction Industry.
Procurement
We partner with contracting authorities regarding tender strategy, the design and supervision of tendering procedures, and the drafting of agreements. In addition, our specialists assist tendering parties who compete for government contracts.
Recommendation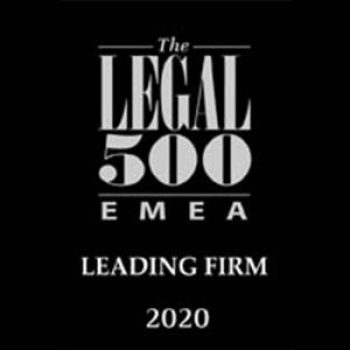 "The firm specialises in real estate, construction, and procurement law. We consulted a partner at this firm, namely Remmert Sluijter, in relation to a couple of construction related disputes. He is engaged, knowledgeable and honest in his advice. Great value for money. Babette Blaisse-Verkooijen is the partner that specialises in procurement law. She is available, very knowledgeable and comes with sound and usable advice. Again, great value for money."
The Legal 500 - 2020