Corporate Law & Insolvency
When it comes to strategy decisions market development, innovation, globalisation and new regulations provide constant challenges to companies and organizations. The lawyers of our Corporate Law and Insolvency team understand this and assist our clients in overcoming these challenges. Clients can rely on us when setting up a joint venture, entering into a strategic partnership, attracting financing, closing an important commercial contract or pursuing a takeover. When it comes to an exit or a restructuring due to financial distress our clients can also count on our support and expertise.
Our team & approach
Our versatile team supports clients during complex and strategic corporate processes. Our specialists are characterized by their in-depth legal knowledge and years of experience, which we deploy to achieve effective solutions. Where appropriate we combine our knowledge and experience with those of other specialists by teaming up into multidisciplinary teams with lawyers within our firm or third-party service providers such as financial advisors.
Expertise
Corporate and M&A
M&A is a strongly established speciality at our firm. We support clients with mergers, acquisitions, management buy ins / outs, restructuring, investments and the setting up of joint ventures and other partnerships. Our years of experience ensure that we manage transactions smoothly and efficiently from beginning to end. This involves regularly leveraging our in-house specialists in areas such as employment law, property law and the regulations around IT and data privacy. In addition to this we maintain excellent relations with external corporate service providers, including corporate financial advisers, banks, and notaries.
Corporate governance & corporate litigation
Lawmakers, regulatory authorities, judges and public opinion are setting ever more stringent demands on the qualities and competences of management and supervisory boards. This applies more than ever before to heavily regulated sectors such as healthcare and education. We possess significant expertise in addressing these complexities. We advise our clients on all aspects of their corporate governance structure and also regularly act on behalf of shareholders, management boards and supervisory boards in disputes or strategic processes.
Commercial contracting and litigation
We have extensive experience in advising clients on commercial issues. Examples of this include the drafting of commercial contracts, such as general terms and conditions, continuing performance agreements, sale and purchasing contracts as well as production and service contracting. In addition, we serve as a sparring partner for our clients when it comes to commercial and trade law. This includes advising and drafting distribution, agency and franchise agreements. In these matters we often work closely with our competition law specialists for additional input.
Above all, our lawyers are experts in resolving corporate disputes and assisting entrepreneurs through every stage of resolution, from preliminary filing to litigation at the Supreme Court.
Restructuring and insolvency
The lawyers in our restructuring and insolvency team have served as trustees in high profile bankruptcies including Jet Airways, CRES Community Finance, iCentre and Diginotar. With our broad experience, we are able to advise clients in case of financial distress, impending bankruptcy, refinancing and a potential restart of their enterprise. We also regularly act on behalf of directors in director's liability proceedings and matters concerning regulators, banks, creditors and other stakeholders, for example.
Recommendation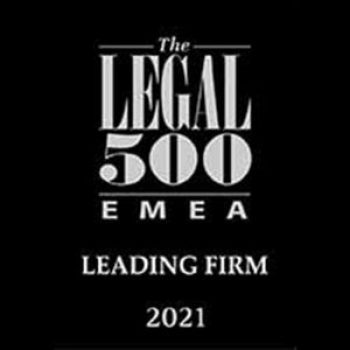 'Pot Jonker Advocaten has a very pro-active approach.' & 'Quick and pragmatic advisers who have a great response time and are legally sound.'
The Legal500 - 2021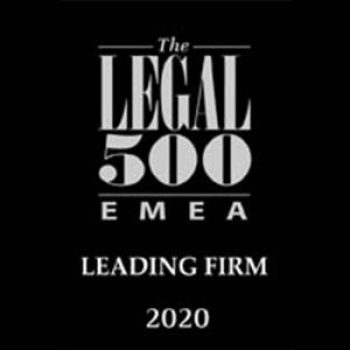 "The people working at Pot Jonker Advocaten are well-informed and knowledgeable lawyers. They deliver a high quality service for a reasonable price. They respond to what we ask of them as a client in a more than empathetic and professional way."
The Legal 500 - 2020