Babette Blaisse
Lawyer, Partner
Babette Blaisse began her legal career in 2002 and specialises in procurement law, construction law and tenancy law. Babette assists both principals and contractors and regularly advises them with the preparation and explanation of (tender) documents, contracts, performance conditions and related disputes.
Babette joined Pot Jonker Advocaten in 2015, after twelve years working for the real estate department of the law firm Stibbe. She became a Partner in 2017. In addition to her work as a lawyer, Babette regularly shares her knowledge and experience in publications as well as through a variety of teaching positions.
Specialist expertise
(European) Tenders
(Building) Contracts (UAV, UAV-GC, DNR)
Rental Agreements
Real Estate Development
Public / Private co-operation
Background and related activities
Teacher Procurement Law at the Law Academy of the Vrije Universiteit Amsterdam
Teacher at the Institute for Construction Law
Teacher at the Academy for Legal Practice
Guest Editor at the Dutch Journal of Construction Law (TBR)
Annotator at the Dutch Journal of Jurisprudence for Procurement Law (JAAN)
INSEAD, Fontainebleau: MBA business course
Member of the Dutch Association of Procurement Law
Member of the Dutch Association of Construction Lawyers
Recommendation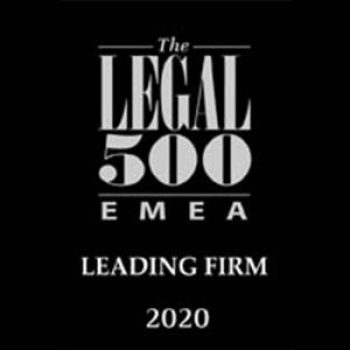 "Babette Blaisse-Verkooijen is a litigation and real estate specialist, she goes the extra mile for her client and is realistic in her approach to a case."
Legal 500 - 2020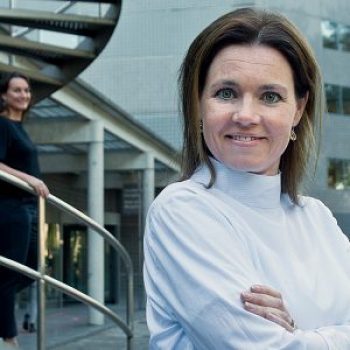 "Babette quickly gets to the heart of the case, has great analytical skills, is critical and practical. Babette quickly adapts, learns and also keeps an eye on the commercial interests."
Gretha Harms, legal counsel at Randstad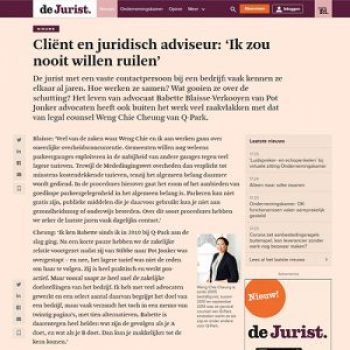 "Babette is very practical and proactive. But above all she quickly understands the business objectives of the company. [...] Babette is very clear in her communication. [...]. Then it's easier to get to the point."
Weng Chie Cheung, legal counsel at Q-Park